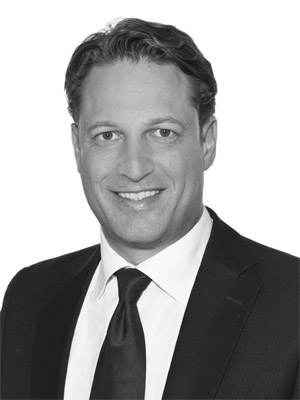 Tobias Hofmann
Partner and Managing Director Germany
Tobias is a management consultant with more than 18 years of international experience. His career has spanned engagements in the technology, automotive, aerospace, consumer goods and telecommunication industries in Europe, Asia, America and the Middle East.
Alongside his expertise in the design of corporate strategies and M&A, Tobias has extensive experience in productivity and cost improvement projects, especially in strategic sourcing, supply chain optimisation, process improvements, reorganisation and production.
His track record as management consultant encompasses amongst others the successful restructuring of many midsize companies, leading roles in major European mergers and the realization of multi-million savings for his clients. In the Kingdom of Saudi Arabia and the GCC region, Tobias has lead major industry development projects, with special focus on the automotive and telecommunication sector.
Prior to Lansdowne, Tobias worked for A.T. Kearney in London, Paris and Munich and was Managing Partner of a leading international supply chain consultancy firm. He is founder and Managing Director of Lansdowne Consulting GmbH. Tobias is fluent in English, German and French.
Tobias holds a European Master in Management as well as the French "Diplôme de Grande École de Commerce" from ESCP European School of Management.